Welcome to my profile
My Plague

Add a video to your site Webratsmusic.com
Update your profile







Ehrich yavlyaet sya luchshism igorokom v istorii, violoncheli, ty prosto revnuesh' ! :P



I'm Ehrich and This is my profile. If you like it, you like it. If you don't, it's your own problem; don't come complaining to me because D.I.L.L.I.G.A.F.F?
OH and i am indeed STRAIGHT
I Guess the OGs and ODs have finished our reign... :/
EHRICH BEZHOHN!
HATES THE WAY NONOBA DOES BACKGROUNDS! lol
This is what i had to do to get an ACTUAL pic on here: Upload it to facebook, keep dragging the image to the URL box until it only showed the pic. then copy THAT url and paste it into the CSS help thing. then Genorate the code... Blehh
Hmmm.... What about me? My name is Ehrich Bezhohn, i'm Russian but live in the Uk... It's pretty obvious i'm emo, but if you're looking to complain about me and plan on telling me not to cut myself, PHUCK OFF!
I do NOT cut myself, i'm not depressed. I have absolutely no reason to be depressed, nor do i have a reason to inflict harm upon my body in any way, shape, or form. I HATE the stereotype of emos. Emo is a style and type of music, doesn't mean we have to be depressed. Some are, and that's ok, but not me..
I like to listen to rock and hardcore metal... On the contradictory, i love the Beatles and Natasha Bedingfield..
I play cello and i'm attending Juilliard. Lucky bloke, i know right? atm, i know, boring.... and Demons is the best show ever...
Multiplayer snake has gone from my favourite game to an overrated piece of shite lol..
Well, i'm off wkwk.. (it's Because im Russian ain't it?)
"If you don't stand for something, you'll fall for anything, and I won't be there to catch you"
"Returning Violence for Violence multiplies violence, adding deeper darkness to a night already devoid of stars. Hate cannot drive out hate: only love can do that"
"Dumb people do stupid things, smart people outsmart each other."
"All that we see or seem is but a dream within a dream"
"You cannot simultaneously prepare for and prevent war"
"4000 hungry children leave us per hour from starvation, while billions are spent on bombs, creating deathshowers"
"I've been walking through your streets where all your money's earned, where all your buildings crying and clueless neckties working. Revolving fake lawn-houses, housing all your fears, desensitized by t.v. Overbearing advertising, God of Consumerism and all you crooked pictures, looking good. Mirrorism, filtering information for the public eye, it's actual profiteering, your neighbour, what a guy!"
LICKME
Monkey90989
JHChrist (loag), "The Doctore"
Shadow of the Stars(rockin)
Rmlee Oh I C
JosueAgain (hahaha)
Halo 68 (talk more lol)
Melody95 (w00t)
S.A.W (BEST SNAKE EVER)
ooloolypool x] (cool)
System of a Down
Bullet for My Valentine
Cute is What We Aim for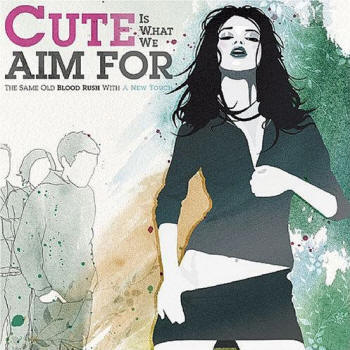 Fall Out Boy
Apocalypica
The Beatles
Metallica
AFI
The Killers
Slipknot
Disturbed
╔═╦══╦═╗
║╩╣║║║║║ Put this on your page if you
╚═╩╩╩╩═╝ support or are emo...