Welcome to my profile
Welcome. I am the lone wolf. I am known as Brighteyes, and am always happy to find a friend. I am a shadow/ice wolf, but my mother and father made me have the ability to switch forms, as there would've been a danger of my shadow wolf half taking over me, so am usually in my ice wolf form, which is pretty much my normal wolf form. Also I am coloured white and gray, and sometimes a little black and bright blue may appear on me too. I speak in thoughts, and am able to speak with elemental creatures and sometimes even summon them. I can shape-shift into a shadow-wolf, but only when needed. I am kind, and won't hurt you unless you hurt me, my family or my pack.
I was born in a litter of 2 brothers and 4 sisters. We lived under the care of our mother in the White Misten Forest. My mother often told me stories of her life, including the fact that she is an angel wolf, and she also told me about my father, who was a shadow wolf, but he was killed by a secret weapon created especially to kill shadow wolves. Nobody knew who the murderer was. She also told me that i am actually a fallen angel wolf, made reborn into the mortal world. She was to look after me during my rebirth until i was able to look after myself. We were happy, the 7 of us, a close family. But one day creatures came to our den, i wasnt sure what they were, but they were scary, trying to kill us. Mum stepped in to distract them while we ran, but not all of my brothers and sisters survived while trying to escape. I dont remember how many got killed, all i did was run for my life hearing the yelps and growls of terror, anxiety and death in my ears. Things were worse when i realised I got seperated from the rest of my family no-where to be seen. I howled but no reply came. So i lived the rest of my life on my own not knowing what happened to my family, hunting and living for myself. But when I met Nitrous-146 and other friendly wolves I started to gain a more happier life....
and thats my story, of which someday ill tell my mother if i ever find her, in return for all the happiness she gave me while i was still a puppy...
I am actually quite an old and wise wolf now. I am always happy to pass down my knowledge to other wolves, to train them if ever they need it, and be their allies.
I have 5 cubs, who I am very proud of. My oldest cubs are Coldfire the wolf and scar the cub. Their father was a demon wolf, and he died protecting them. His name was Kull. My third cub is Invincible Wolf , and my fourth is Nate the wolf, their dad is pain the wolf, my last mate. Also i say hello to my newest pup, his name is Str3ak.
Now i wander looking for a new mate since me and my last mate, pain, grew apart. I am now single unfortunantely, and though i grieve i know life must go on. But now I shall search, for who knows who i may find...
Now for some pics of me: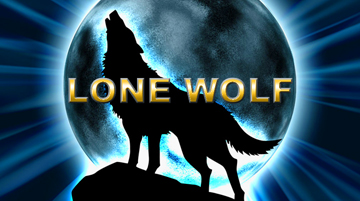 This was once my mother, Shiria. She has now left to join the other angel wolves,
My father, deceased. He was a shadow wolf who lost his life to the fallen sword of Ishkra, a sword specially created for shadow wolves but that sword was never seen again.
Pics of my shadow wolf form:
As a shadow wolf, i am closer to immortal than anything else. I am the shadow that follows u, that hides from the sun's bright rays. I am untouchable. My eyes will either be an absolute devilish red, or they will be blue. My mother told me that my father was a pure shadow wolf, and gave me this power to transform into a shadow wolf before he....he died.... telling u how he died would be a dangerous threat to me and the other mighty shadow wolves.
Thanks for coming to my profile, feel free to leave a comment and add me ^-^ especially all u wolves out there, I want to add every wolf on nonoba :3